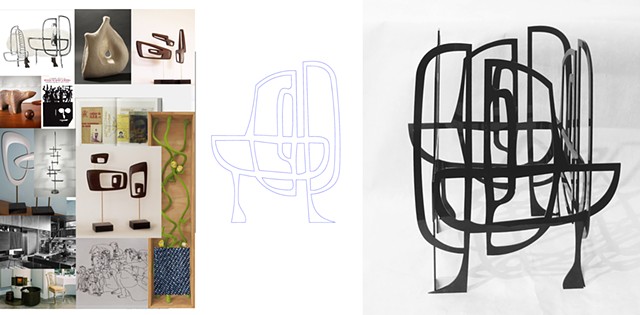 Sebastian Juul
Parsons School of Design Integrated Design Program: Research & Development Methods: Integrated Making
Laser cut plexiglas
2019
Assignment"Prickly, Boing, Splat, Poof, Zing"
Create a non-objective form that visually describes one of the above
words. Explore flat shapes in an additive process and consider how
the planer shapes will fit together to create a 3D form (slots, tabs, sewn,
etc.). Begin with creative brainstorming, analog sketches, visual research. Create a digital file in illustrator and cut final form with laser cutter.